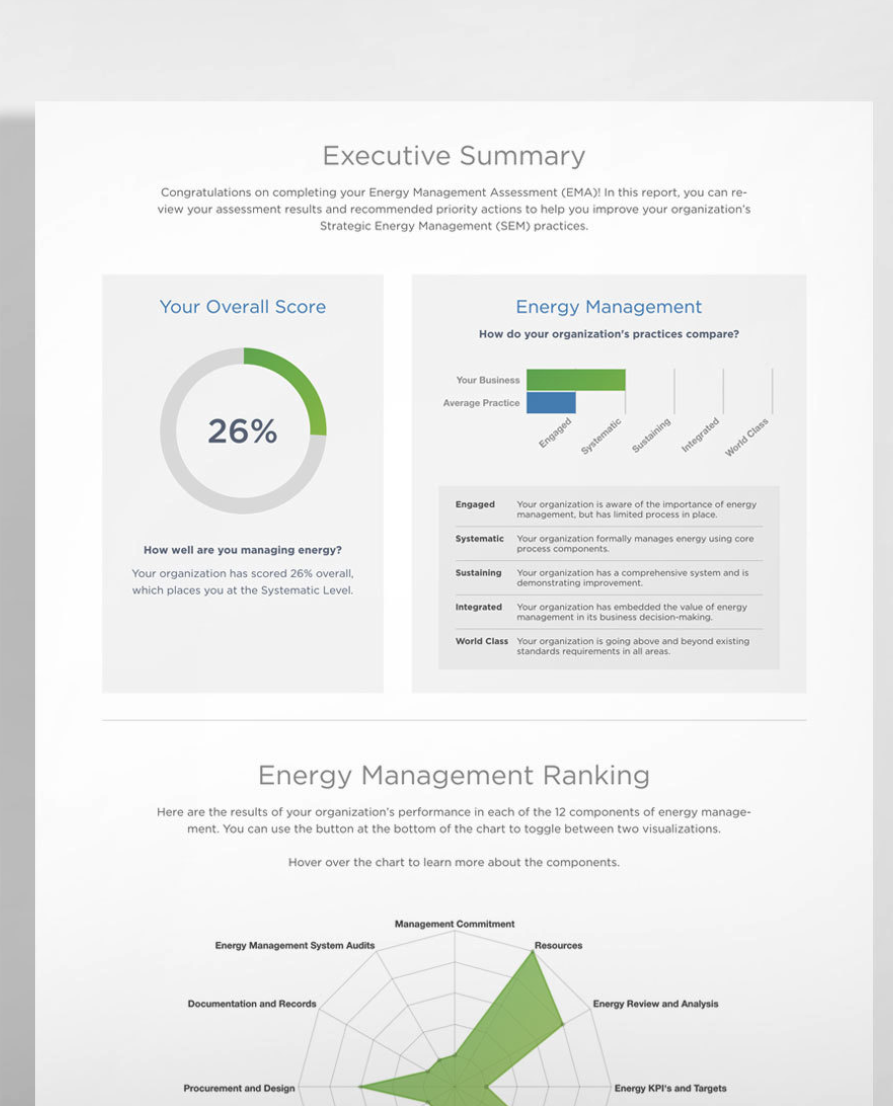 The Energy Management Assessment (EMA) Tool offers a strategic and confidential analysis of your organization's current energy management business practices and specific areas of opportunity.
How It Works
The EMA Tool will take you through a simple series of questions about your current energy management practices to help identify priority actions for improvement.
Consists of a series of binary questions related to 12 different components of energy management
Takes about 60 minutes to complete with a facilitator
Provides a framework for continuous improvement, helping you achieve long-term energy performance through effective management
When you are done, you will receive a recommended action plan report which will outline energy management strategies and provide links to resources to help you start improving your SEM practices today.
Getting Started
Visit
https://ema.semhub.com/
to create a user profile and start your free report.